COVID - 19 Parent Update
We will be posting any relevant Public Health England and Government Guidance on this page. Do click the links on the side to find out further information.
London has been placed in Tier 4 - Stay at Home. Please see below for further information: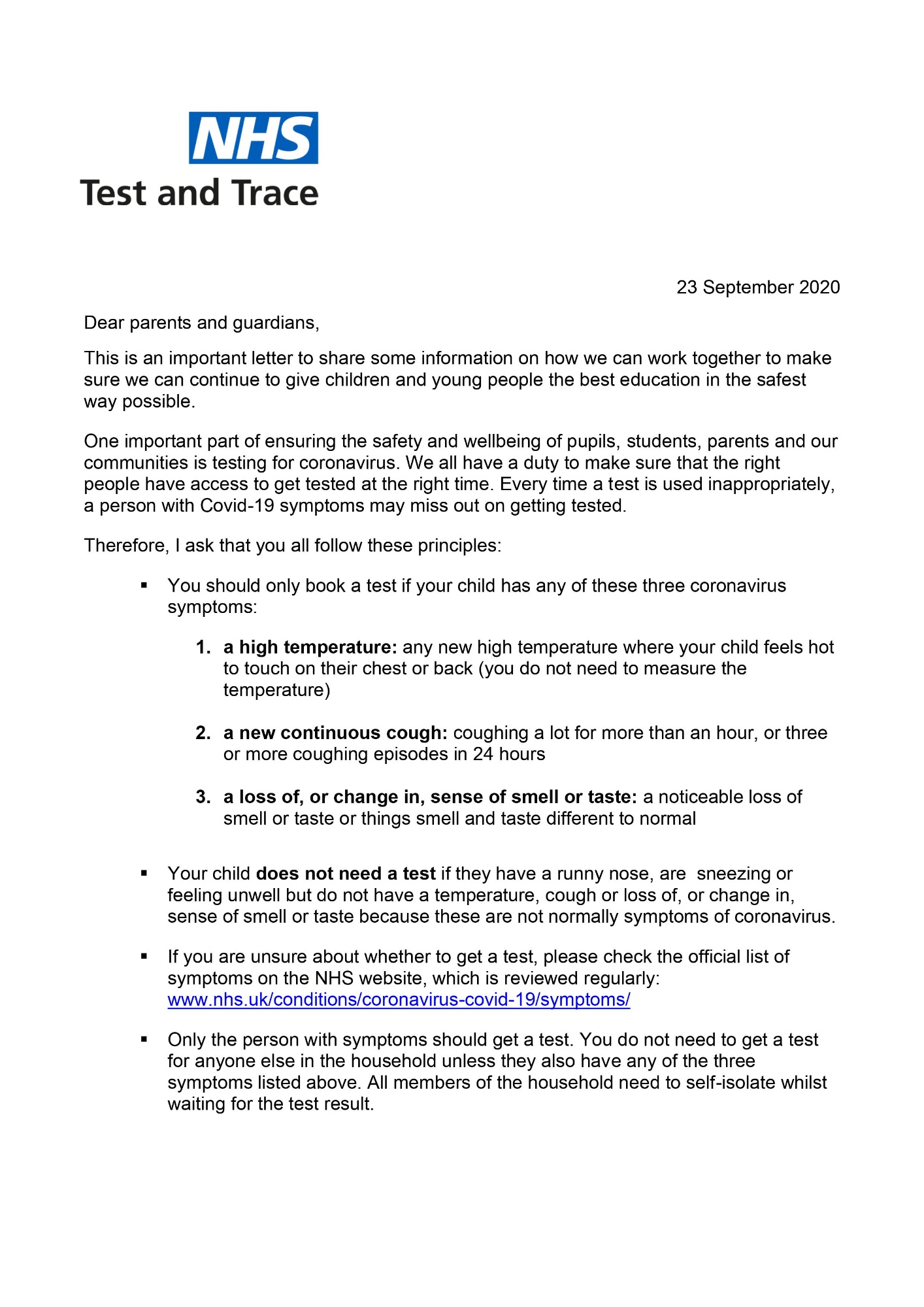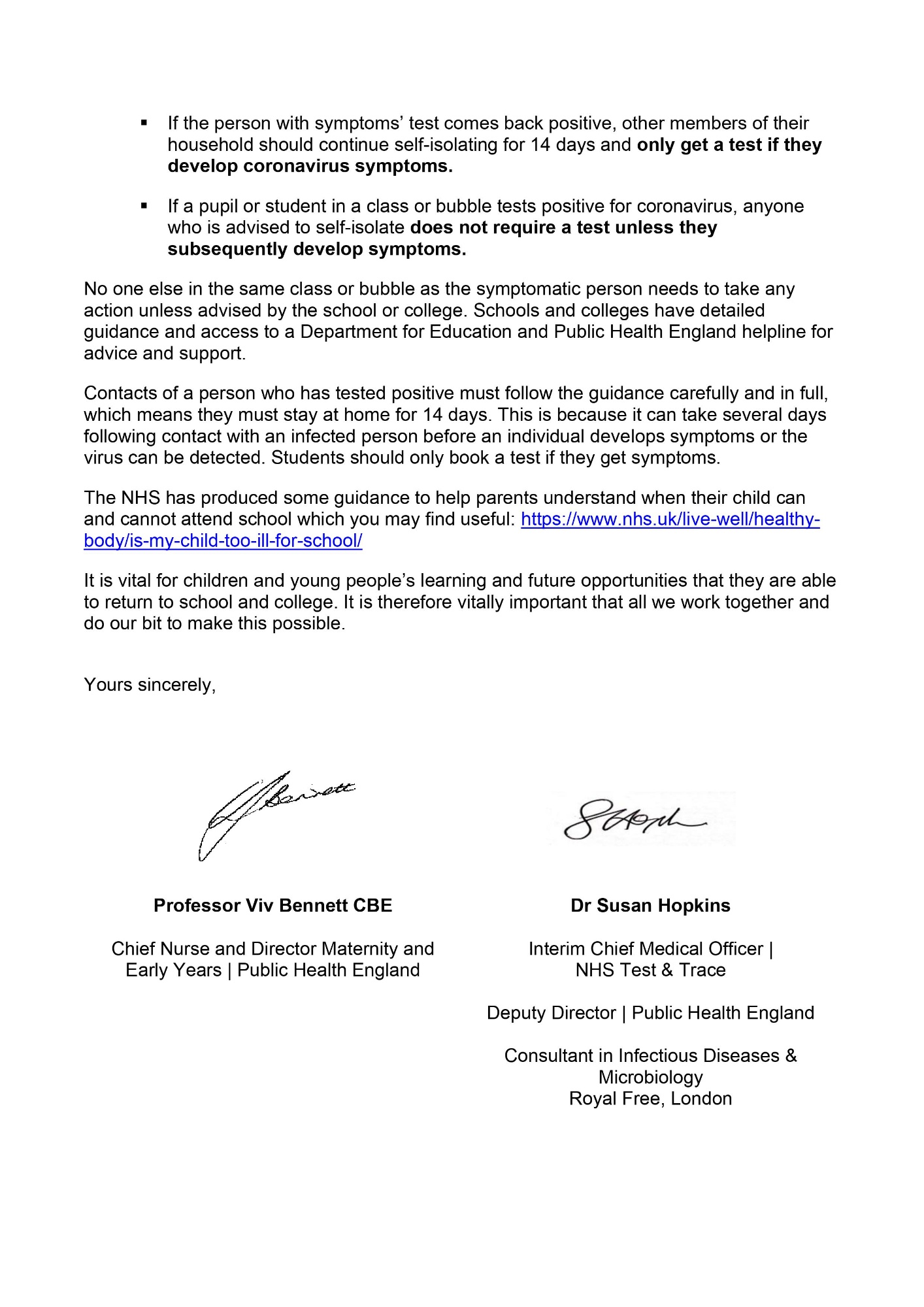 How to book a test for COVID-19
Get a free NHS test today to check if you have coronavirus
You can have a test (swab test) to check if you have coronavirus (COVID-19) now. You can choose to take the test:
at a test site near you today
with a home test kit
This service is for people in England, Scotland, Wales and Northern Ireland:
Who can get a test
Anyone with coronavirus symptoms can get a test.
Coronavirus symptoms are:
a high temperature
a new, continuous cough
a loss or change to your sense of smell or taste
You can get a test for someone you live with if they have these symptoms. Do not get tests for people you live with who do not have these symptoms.
When to get a test
Information:
If you have symptoms, get a test as soon as possible. You need to get the test done in the first 5 days of having symptoms.
Book a visit to a test site to have the test today. Or order a home test kit if you cannot get to a test site.
On days 1 to 4 of your symptoms, you can get tested at a site or at home. If you're ordering a home test kit on day 4, do it by 3pm.
On day 5, you need to go to a test site. It's too late to order a home test kit.
If you are not able to get a test in the first 5 days of having symptoms, you and anyone you live with must stay at home (self-isolate). Anyone in your support bubble must also stay at home.
Get a test online on GOV.UK.
Start now on the GOV.UK website
Call 119 to get a test if you have problems using the Internet.
Government Guidance Website links
March 2020 Lock down information for Parents/carers
Following on from the last update, we are now writing to let you know that we have been instructed by the Government to close the school to almost all children on Friday 20th March until further notice.
As a result, we would like to make you aware that we will be providing your child/ren learning through an Online Learning Platform – Microsoft 365. Children who have been in school this week have been shown how to login and find their individual year group pages where staff will be publishing learning activities that can be completed whilst they are at home.
Pupils can get started by visiting the Microsoft Office 365 portal site, on computers/mobile devices and portable tablets via the following link: https://portal.office.com or by clicking the link on the right.
All learning is linked to the National Curriculum with the aim to provide structure and focus to each day that school remains closed.
For information on Online Safety for both children and parents, please click links to the Think you know website: 4-7 year olds & 8-11 year olds and here to find out further information you can use to support your child access the Internet and apps safely /page/?title=Online+Safety&pid=140.