Global Goal 4 – Quality Education - Ensure inclusive and equitable quality education and promote lifelong learning opportunities for all.

Dear Parents and Carers,
Hope you are well. We have had an amazing last two weeks with so much to give you feedback on!
But before I start, can I remind parents and carers that the weather has turned, and it is important that you send your child to school wearing a coat and the correct uniform! Black trainers only, and PE Kits that have a plain white t shirt and plain black bottoms!
Our Reception pupils have started to go the theatre to watch the production of 'The Stickman'. Those who have gone have thoroughly enjoyed the experience and those who have not yet been cannot wait to go!
First Aid Friends
Pupils across the school have taken part in First-Aids Friends workshops. The aim of these sessions has been to help pupils develop the key skills needed in the area of first response to better protect themselves and those around them.
They have a better understanding of First-Aid from the sessions held in school through their memorable and hands-on workshops, bringing the subject to life! We had lovely feedback from the session leader who was complimentary about how well the pupils behaved, but how much they wanted to learn! Well done all.
Anti Bullying Week
As you are aware we have been taking part in a variety of Anti-Bullying week activities that have been based on the theme 'Reach Out'.
It is important for you to know that we do not tolerate bullying and further information can be found below.
I would like to thank Miss Richards and Miss Karagianni, who are the PSHE leads, for organising an amazing week of learning.
Road Safety Week
Belmont School will be taking part in 'Road Safety Week' next week.
The theme of Road Safety Week 2022 is 'SAFE ROADS FOR ALL', bringing together communities and professionals to shout out for everyone's right to make safe and healthy journeys on safe roads.
We will raise awareness of key areas of road safety which the Government supports, including safe roads, safe vehicles and speeds, the new hierarchy of road users, and the importance of inclusivity to keep us all safe on the roads, no matter who we are, or how we travel.
Please make sure that when you are crossing the roads that you check before you step out, and you are modelling this to your children. There have been many reports that some of our pupils are just walking into the road without looking, and we all know that Locket Road can be a very dangerous place!
Cricket 20-20 World Cup
Well done to the England Cricket Team for winning the 20-20 Cricket World Cup in Australia!
Alumni news
We wanted to share some fantastic news with you all, a past pupil, Jessica Gadirova became a World Champion on floor in Gymnastics at the weekend and her twin sister finished 6th in the floor final. They both won a Team Silver Medal and Jessica won a Bronze medal in the all round, she made history being the first British Gymnast to do this. They have only just turned 18, so hopefully more success to come.
Please check out the link below:
Gymnastics World Championships 2022: Jessica Gadirova wins floor gold - BBC Sport​
Well done to you both!
Year 6 Writing day
We had a group of Year 6 pupils who attended Marlborough Primary School (Harrow)'s A.I.M. High Writing Day and worked with the author Neal Zetter.
The pupils were able to experience how Neal creates his poetry and supported them in creating their own!
Upcoming Events and workshops
Many parents have requested that they have a list of upcoming events, so please find it in the blue box below.
Our workshop slides are all available on our school website in the parent tab. If you are unable to find them, please speak to any member of staff who will be able to help.
We have learning and achievement mornings planned where you will be able to come in and have your children to show you what they have learnt so far, identify their successes and to share their next steps.
Finally, a big thank you to one of our parents Ms Thompson and her company, Kuehne + Nagel Ltd for the ongoing generous donations that recently included computing equipment. We thank you so much for your ongoing support for the school and our community!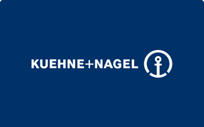 We all hope that you have a lovely weekend! See you all on Monday!
Yours sincerely,
Mrs P Aggarwall
Headteacher