Global Goal 4 – Quality Education - Ensure inclusive and equitable quality education and promote lifelong learning opportunities for all.

Dear Parents and Carers,
We hope you all managed to rest and enjoy the holidays, and it has been lovely to see all of our pupils coming back into school ready to learn. It is hard to believe that we are in our final term for this academic year! We have many activities and events planned for this half-term, so please do check the school calendar.
We have started to include a variety of music based projects that are delivered as part of our work with Wigmore Hall. Year 3 have started this week and Year 1 will be going to Wigmore Hall next Friday to watch a concert called 'Marvellous Magical Jukebox'!
Wigmore Hall are also delighted to be able to offer up to 40 free tickets to Belmont families to attend our upcoming Family Concert: Marvellous Magical Jukebox on Saturday 29 April at 1pm. This will be for families with children in Year 1 and 2. If you are interested in attending the concert as a family, please complete the form below:
https://forms.office.com/e/48KTem7eM9
This concert is suitable for families with children in Key Stage 1 (children aged 5-7). For further information, please visit our website: Family Concert: Marvellous Magical Jukebox (wigmore-hall.org.uk)
Curriculum Meetings
Thank you to all the parents who attended the Key Stage 1 (Year 1 and 2) and the Upper Key Stage 2 (Year 5 and 6) curriculum mornings. You will find the information has been uploaded onto our website and has been pinged out to all parents.
Next week, we will be holding Curriculum Meetings for the following year groups where parents are able to find out and discuss what the Summer Term curriculum will look like:
Curriculum Meeting for Nursery and Reception on Tuesday 25th April from 9am to 10am.
Curriculum Meeting for Years 3 and 4 on Wednesday 26th April from 9am to 10am.
Year 2 and Year 6 SATs
May is the month for testing, and we wanted to remind you that over this month the Year 2 pupils will be taken out in small groups for them to complete the end of Key Stage One tests. The results will be used to support the class teacher's end of year judgement for how well your child has remembered and applied the Year 1 and Year 2 curriculum. If you have any questions, please do not hesitate to speak to the Year 2 Team.
On Tuesday 9th May, Year 6 will start their end of Key Stage 2 tests and all pupils will be invited to attend a special year 6 breakfast club that will provide social and emotional support as well as providing a nutritious breakfast to get them ready for the day. Again, if you have any questions, please do not hesitate to speak to the Year 6 Team.
Strike Action
As you all will know the teaching union 'NEU' have announced two further days of strike action on Thursday 27th April and Tuesday 2nd May. We will inform you of any partial or full school closure as soon as we can. Please do check school ping for more information.
Sporting Achievements
Well done and a huge congratulation to Jessica Gadirova who won the European golden gymnastics treble! We are incredibly proud of your progress and wish you all the success in future events!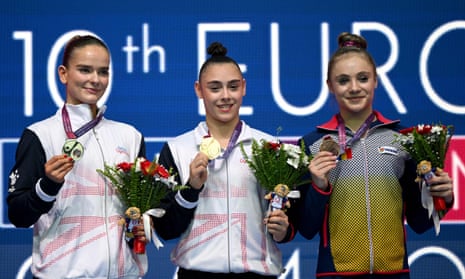 We also have to congratulate Brandon in Year 3, who has just signed to train with and play for Reading Football Club! What an amazing achievement, we wish you the best of luck and look forward to publishing more of your success stories for our school community to read! Well done Brandon!
The Coronation of His Majesty The King
To mark the occasion, we are pulling forward our famous family picnic to celebrate the coronation of King Charles III on Friday 5th May, and we would like to invite all of our families to come in the afternoon to have a party on the field (or if it rains, inside!). Please put this date in your diary, we will be sending more information out next week.
We would like to wish all of our families who are celebrating Eid today or tomorrow a very happy Eid Mubarak!
Finally, wishing you all an enjoyable and safe weekend. See you Monday!
Yours sincerely,
Mrs P Aggarwall
Headteacher