School Hot Lunch Menu and Our Packed Lunch Policy
Please find our school hot lunch menu provided by Caterlink for Autumn and Winter:
Click here to view full sized menu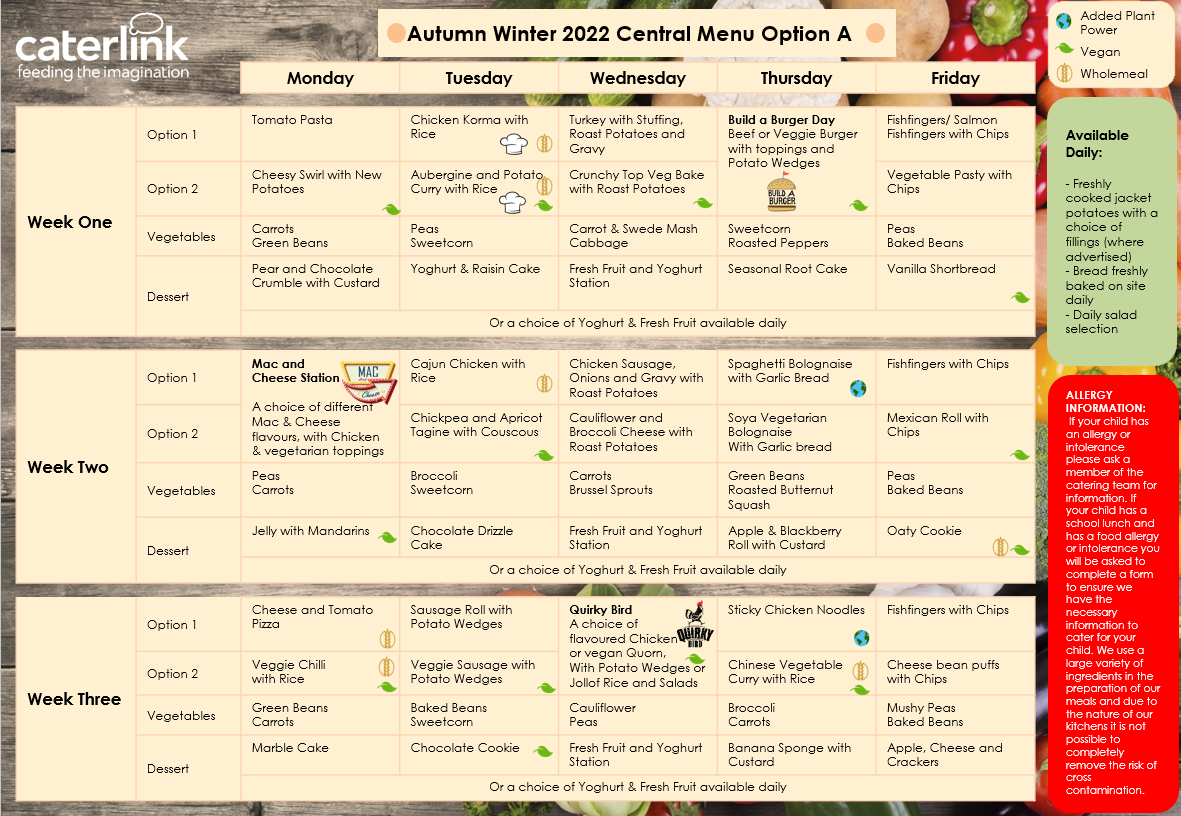 Families Entitled To Free School Meals
If you receive income support your children may be entitled to free school meals. If you believe your children have an entitlement to free school meals but you have not yet registered, please check their eligibility using the link https://pps.lgfl.org.uk/. Our staff in the school office will be only too happy to support you over the phone with the application process if needed.
Families Wishing To Purchase A School Meal
A two course meal costs £1.99 per day . We use a system called 'Parent Pay'. This enables you to credit your child's school meal account online. This system also allows you to see exactly what your child eats each day online. If you need a ParentPay account please call school office for support. You can also click the £ sign above to take you directly yo the ParentPay site.
Decided to give your child packed lunches?
Please follow the school packed lunch policy below.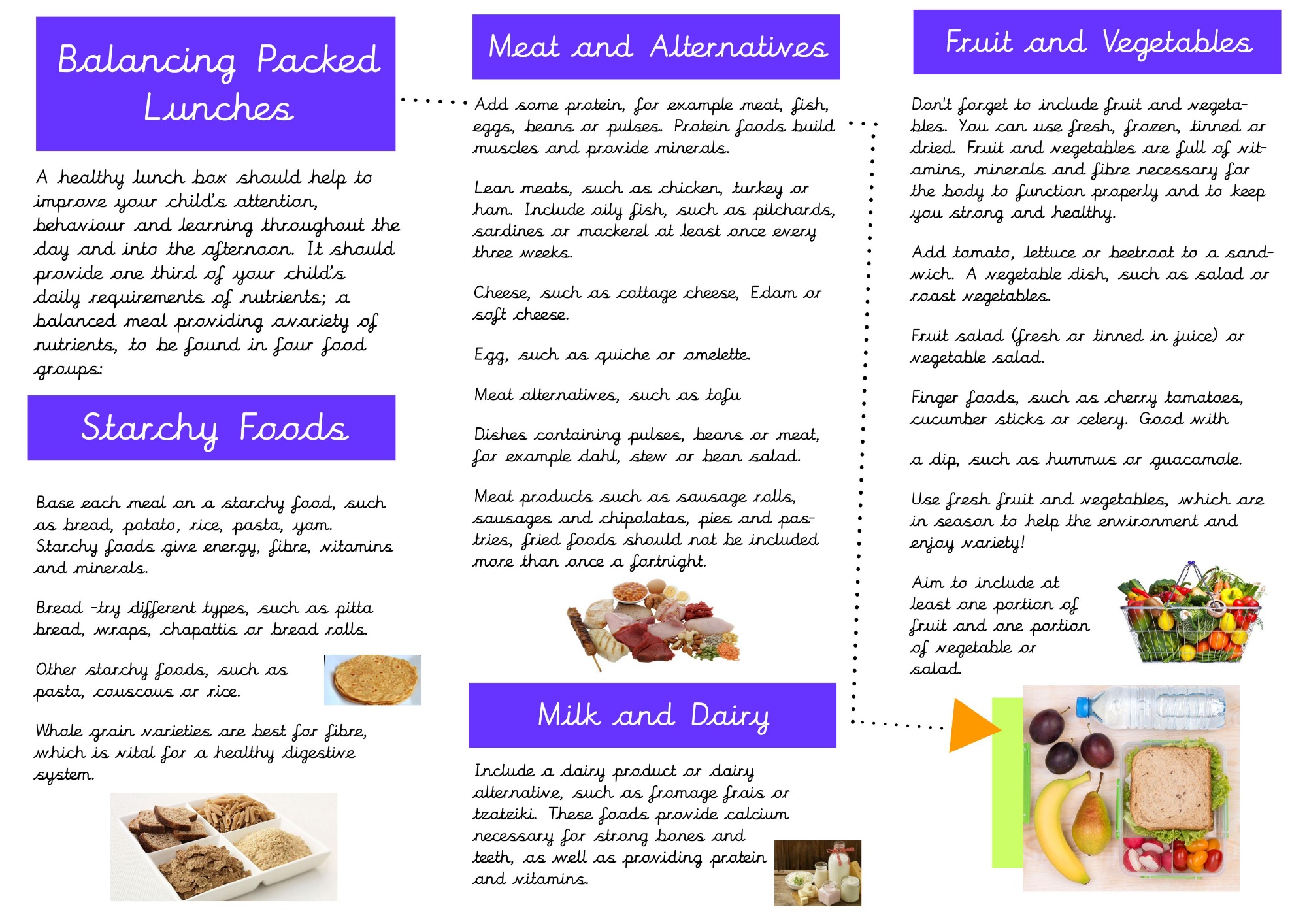 A polite reminder - please do not pack any nuts. Your children will only be allowed water to school. Crisps and treats are only allowed on FRIDAYS.